Even More Let's Independent! Posters & MP3s
Again, as we head towards our two-year anniversary event for
Let's Independent!
with
Xu Xu Fang
,
The Savages
, and
Death to Anders
(w/ a special acoustic set) next Tuesday night at
Boardner's of Hollywood
, I wanted to show some more of the posters that folks have created for the nights and post another batch of MP3s from the excellent bands who have played the show.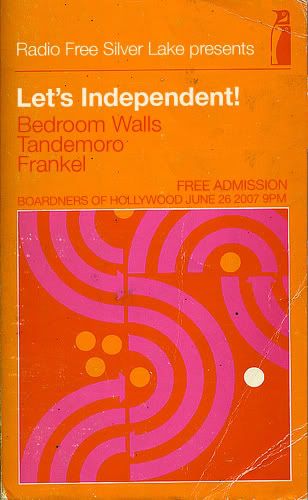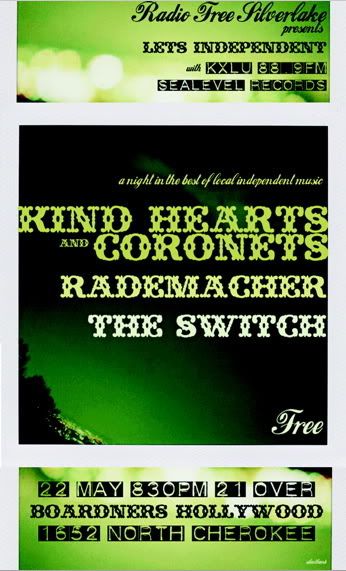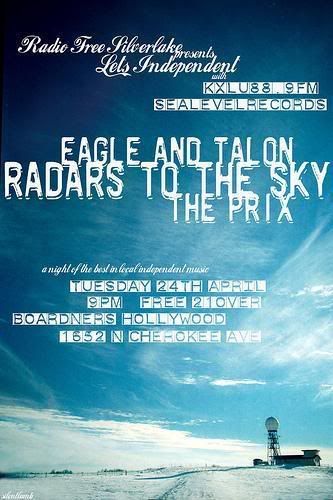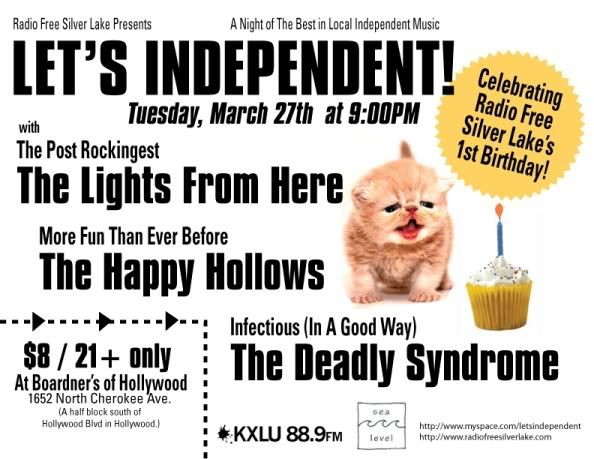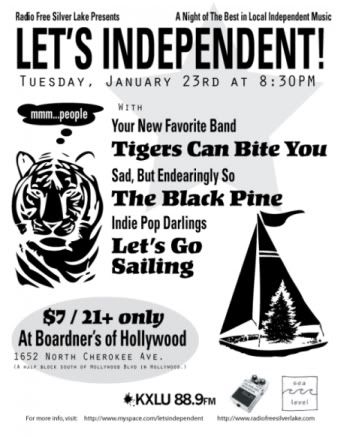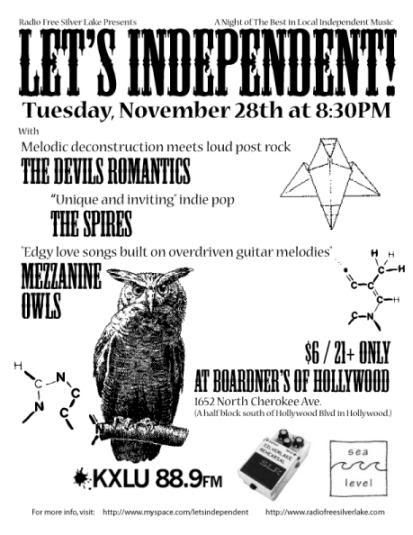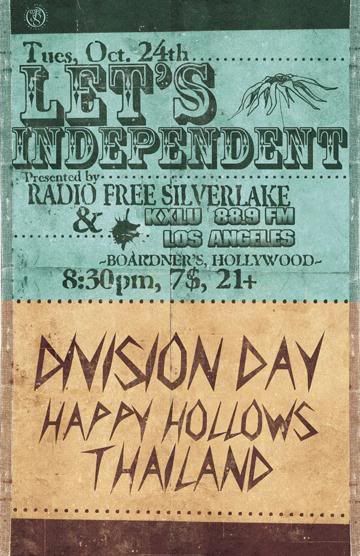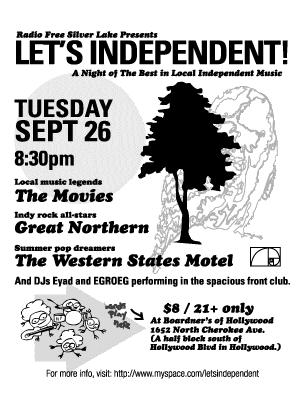 Many thanks to everyone who has played, attended, and helped promote or put on the show.
MP3S:
- The Movies' Timothy James
- Division Day's Littleblood
- Great Northern's Into the Sun (demo)
- The Western States Motel's Powerlines
- Radars to the Sky's Prufrock
- The Spires' Grand Canyon Vacation
- Foreign Born's The Entryway
- Thailand's This Officer's Life (demo)
- Tandemoro's Lock Your Doors
- The Happy Hollows' Meteors
- Bedroom Walls' In Anticipation of Your Suicide
- Rademacher's They Are Always Into That
- Signal Hill's Luna Park (demo)
- The Monolators' You Look Good on the Train
- The Devils Romantics' Bird Song
- The Lights From Here's Birdmouth